The sports complex is a multi-function facility to serve the needs of a diverse community.
Nestled in the Community Park of Murrysville, the Sports Complex includes:
The Bill Mazeroski Miracle Field
The UPMC Freegame Court for basketball soccer and other activities
Fully accessible walking trail
Picnic pavilion
Playgrounds
Concession and restroom facility.
You can get involved and make our full vision a reality. Donate today!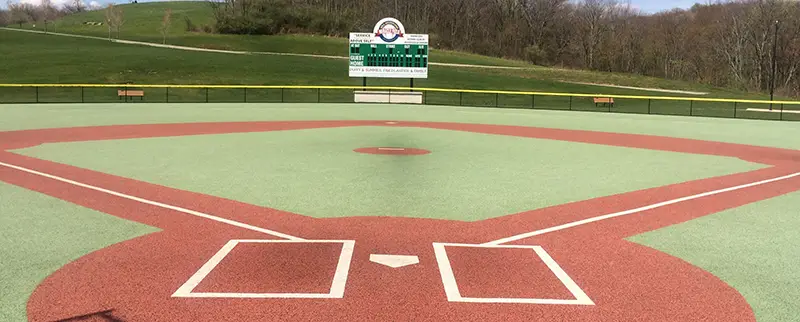 Bill Mazeroski Miracle Field
The Bill Mazeroski Miracle Field at the Rotary Miracle Sports Complex is a community treasure, helping people with special needs enjoy the excitement of playing a sport. For many participants, this is the first time they can play the games they watch and love.
A Miracle League field is a synthetic turf surface field where people of special needs have the chance to experience the joy of America's favorite past time (and other sports). Everybody plays and everybody wins!
The field is specially-equipped for our players and incorporates a cushion synthetic turf which allows wheelchairs and walkers to glide unrestricted. The material also reduces fear of injury from slips and falls.
You need to see it for yourself! Check the schedule and come out to the ballpark for a game!